Apply now for our Undergraduate Research Scholarships
Expand horizons, gain practical research experience and insights AND get paid during the summer holidays! Apply by 18 October
Our Undergraduate Research Scholarships provide successful applicants with an invaluable opportunity to gain practical research experience.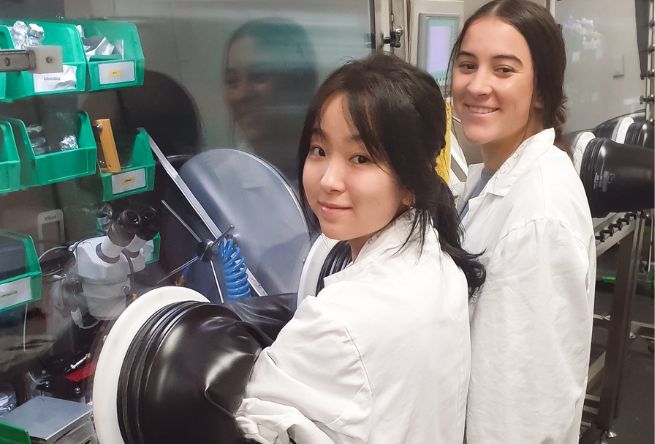 • Undertake a six-week supervised research project hosted at one of our partner universities
• Scholarship total value of AU$3,333
• Benefit from mentoring and guidance provided by quantum experts
• Choose from 20+ diverse quantum technology projects promising a wealth of learning experiences.
There will also be a number of scholarship places reserved for students identifying as woman, to ensure the future of quantum is gender diverse. We strongly encourage students who identify as woman to apply!
Scholarships are open to:
• Domestic students who are Australian citizens or permanent residents attending a university in New South Wales
• International students enrolled at one of our partner universities
• Students who have undertaken a minimum of 1.5 years of full-time undergrad study before starting the research project.
** Further eligibility criteria apply**
Don't miss out on the opportunity to be at the forefront of quantum research.
Take the first step towards an exciting career in quantum technology!