Quantum Australia conference and careers fair brings together world-leading quantum researchers, businesses, government decision-makers, startups, and big tech to share developments and ideas.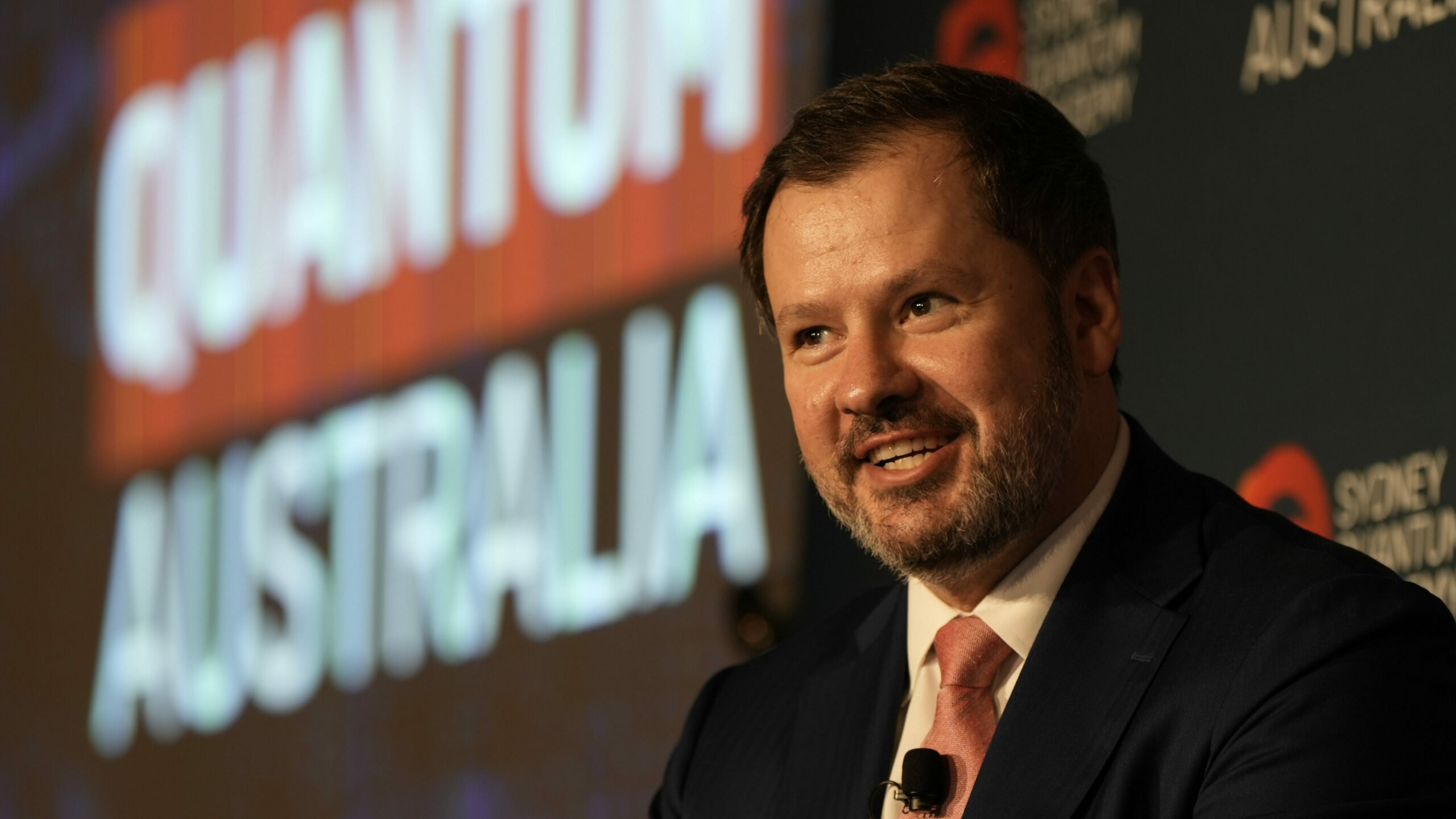 Quantum Australia 2023 now available to watch on demand
450 in-person and 350 online attendees
Over 65 speakers and panellists
21 panels and presentations
29 sponsors and exhibitors
50 poster authors*
3 amazing days!
Quantum Australia Conference and Careers Fair was held on 21 - 23 February 2023 in Sydney and online.
You can now register to watch the recordings on the Quantum Australia virtual platform. See all the action from three days of panels and presentations by prominent quantum experts from across the globe on the latest in quantum science and technology. Our careers fair sessions and exhibitor booths can show you the skills you need for a career in quantum, and help you connect with potential employers.
Quantum Australia 2022 Highlights
Watch the highlights from the inaugural Quantum Australia 2022, held on 23-25 February in Sydney Australia.
Over 800 quantum enthusiasts registered for the conference and careers fair held online and in-person on 23-25 February 2022 at Doltone House in Sydney.
The event featured 70 research posters, 19 panels and presentations, and 63 speakers and panellists from across the quantum industry in Australia and overseas.  Over 20 sponsors and exhibitors also took part including Xanadu, CSIRO, Google, IBM,  PsiQuantum, QuintessenceLabs, EY, and many more.
Browse some of the photography captured during the inaugural Quantum Australia 2022 Conference and Careers Fair in Sydney. Photos: Sydney Quantum Academy.