The Spin-out Journey: Quantum Innovators Network
A Sydney Quantum Academy community event designed to empower entrepreneurially minded quantum innovators.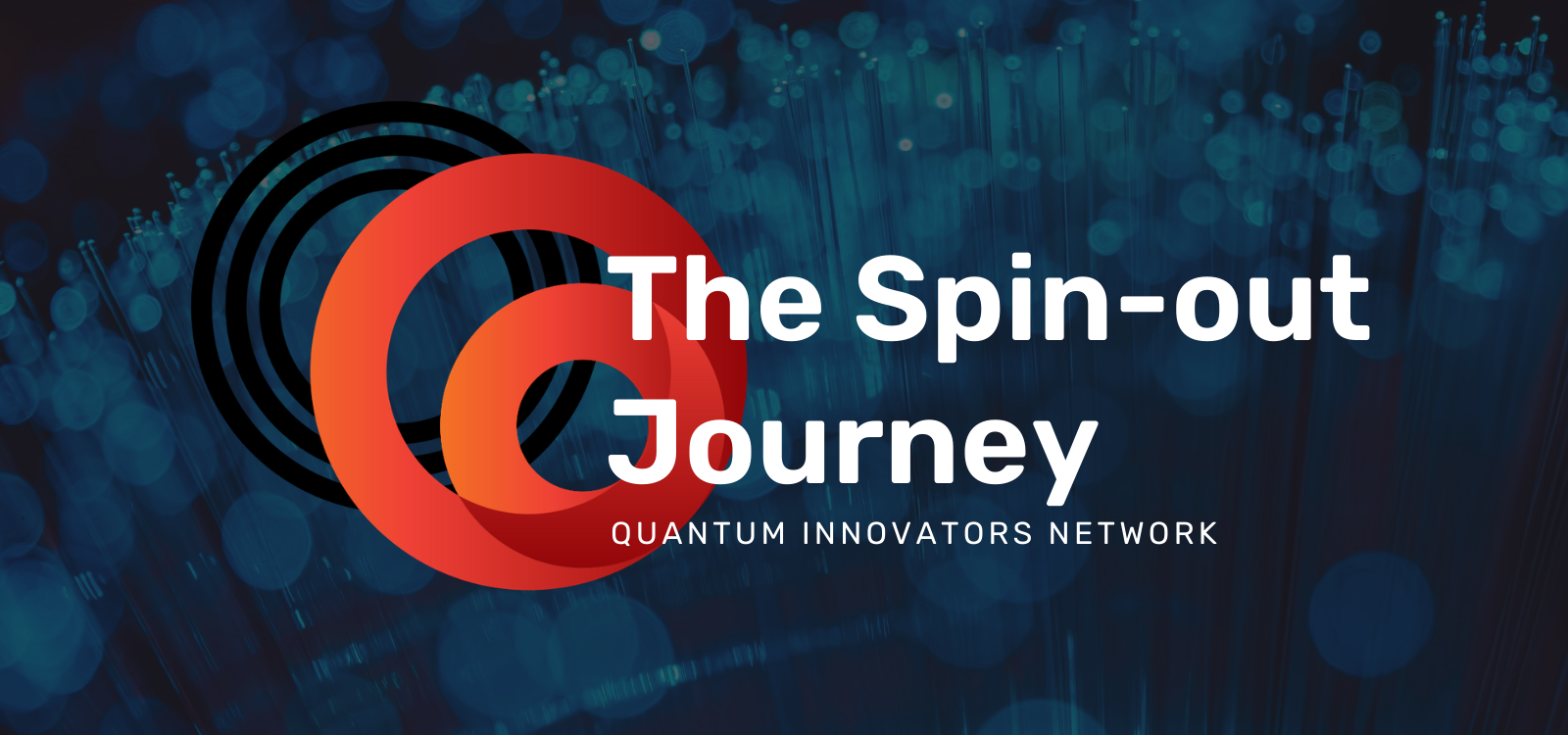 Hear about the journey from quantum lab to startup to with speakers from the ARC EQUS Translational Research Program and one of their program's successful spin-outs, Redback Systems.
This event is the second Sydney Quantum Academy Quantum Innovators Network event — a new free event series and community designed to empower and inspire entrepreneurially minded quantum innovators and enthusiasts.
Professor Halina Rubinsztein-Dunlop, Director – Translational Research Program ARC Centre of Excellence for Engineered Quantum Systems.
Dr Michael Harvey, Manager – Translational Research Program ARC Centre of Excellence for Engineered Quantum System
Dr Matt van Breugel, CEO and co-founder of Redback Systems.
When: 5:00pm - 6:00pm - talk + Q&A
Where: Online. Due to recent announcements from NSW Health regarding community transmission of a Sydney resident, 'The Spin-out Journey' event on May 12 will now become an online-only event. The event will no longer be held in person at Fishburners in Sydney's CBD.
A live-stream link will be sent to all registered attendees.
Professor Halina Rubinsztein-Dunlop AO is the Director of the Translational Research Program at EQUS. A Professor of Physics at the University of Queensland, she leads a program in EQUS and other large research groups in experimental quantum atom optics, laser micromanipulation and biophotonics. Professor Rubinsztein-Dunlop is a recipient of many national and international awards, including Officer in the General Division (AO) of the Order of Australia for distinguished service to laser physics and nano-optics as a researcher, mentor and academic, to the promotion of educational programs, and to women in science. Halina is also a Fellow of Australian Academy of Science, a Fellow of SPIE and of OSA.
Dr Michael Harvey is the Manager of the Translational Research Program at EQUS. Michael joined EQUS in late 2019 to establish and run the Translational Research Program to enable quantum researchers to turn their work into impacts in society. Prior to EQUS, Michael held positions for over 15 years in deep tech start-ups in Silicon Valley, Europe, Asia, and Australia, where he co-founded and was Chief Technology Officer for two venture capital-backed materials science companies in renewable energy and LED lighting sectors. During this time Michael recruited and managed scientific research and engineering teams, and product development teams.
Dr Matt van Breugel is CEO and co-founder of Redback Systems, an innovative spectrometer start-up that builds fundamentally powerful scientific instruments that challenge widely adopted tools. Dr van Breugel completed his PhD in experimental quantum physics at Macquarie University in 2020 focusing on engineering quantum systems with nanodiamond material. He continues a role at Macquarie in industry engagement, where he works to identify challenges in industry that can be addressed now and in the future with upcoming photonic technologies.
Can't make this event? Join our mailing list, to stay informed about our news and upcoming events.
At the Quantum Innovators Network you'll learn more about the global quantum start-up ecosystem, and become part of an emerging entrepreneurial and investment community in Sydney. You'll hear from international experts, fast-growing deep tech start-ups and university spin-offs who are paving the way for a quantum future. Discover the key players and learn about the support services available. Meet emerging and established quantum enthusiasts looking to support and learn from each other.