Quantum skills in Medtech
Discover how Dr Euan Allen, CTO at UK's Siloton, leverages photonics and quantum 'smarts' to combat macular degeneration.
Founded in 2020, Siloton is a medical device start-up developing a personal eye scanner to prevent sight loss in the 1-in-4 over-60s suffering from macular degeneration. Using Siloton's proprietary technology, eye imaging equipment can be freed from specialist settings, and used wherever and whenever the patient needs, enabling remote monitoring to improve patient outcomes.
For many on the Siloton team including CTO Euan Allen, a quantum background and training has proved instrumental to the R&D process.
Join Euan and SQA CEO, Peter Turner to explore Siloton's commercialisation journey. Discover how quantum skills and research can bring a unique perspective in the development of technology outside the quantum realm.
This is an in-person event with our guest speaker joining online. Networking drinks will follow the presentation and Q&A session.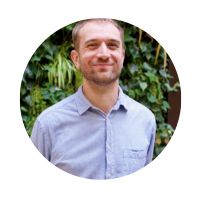 Dr Euan Allen, Chief Technology Officer, Siloton
Euan boasts over a decade of photonics research and development experience working in applications utilising low levels of light such as quantum sensing/metrology, neuromorphic computing, and OCT. He completed his PhD in integrated quantum sensing at the Quantum Engineering Technology Labs at the University of Bristol in September 2018.
In 2020 he co-founded the company Siloton in which he took up the role of CTO. Whilst continuing to work on Siloton, in 2021 he moved to the University of Bath and was awarded a Royal Academy of Engineering Research Fellowship. Since November 2022, he has been with Siloton full time leading the technical development of the company.
4:45pm - Registration opens
5:00- 6:00 pm – Presentation + Q&A session with chair
6:00 -7:00 pm - Networking- light refreshments to be served